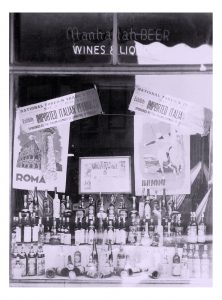 AWE provides the highest quality products at the best available prices.  We offer modern, convenient ordering & delivery, as well as full-scale custom service, ensuring your business carries the products that best fit your essence and not simply our overstock! With inventory to match any price point and decades of experience in every aspect of the beverage industry, AWE represents a lifelong commitment to providing the quality our family and our clients expect.
From small-scale niche market products to the highest level of modern wine service, our representatives can customize a program for your organization. Our products are securely stored, sold, & delivered – and are available for sampling – anytime in-house to minimize overhead. Stop by our showroom today for access to hundreds of products…not just a few bottle-shocked, overheated, and overstocked samples your old reps would present to you. Many of our brands, including our flagship Sicilian Gold Labels, are featured in the most exclusive restaurant groups and distinguished cellars.
We work with a number of partner companies to provide our customers with the options they need and the level of full-scale service that is so often lacking today. Experience AWE!